---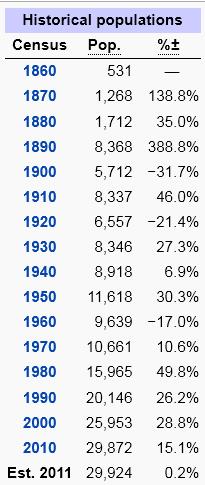 Jefferson County is located in northwest Washington State on the Olympic Peninsula. Port Townsend, the only incorporated city in Jefferson County, is the county seat.
Jefferson County was established in 1852 at which time it covered all of the Olympic Peninsula. In 1854, Clallam County was carved out of the northwestern part of Jefferson County.
An excellent thumbnail history of the county and several of its communities is available at HistoryLink.org.
Jefferson County can be thought of as two geographically distinct areas, separated by the Olympic Mountains, the Olympic National Park and the Olympic National Forest. East Jefferson County, which borders on the Straits of Juan de Fuca, Admiralty Inlet and Hood Canal, was settled as early as 1851. Settlement of West Jefferson County on the Pacific Ocean began before 1895. It is a 2½ to 3 hour drive from Port Townsend to the West End, going through Clallam County. Walking across the Peninsula, over the Olympic Mountains, takes considerably longer.
Adjacent counties:
Clallam County — northwest
Island County — northeast
Kitsap County — southeast
Mason County — south/southeast
Grays Harbor County — south/southwest
San Juan County — northeast (water boundary only)

Click here for links to the genealogical societies found in these counties.
The Jefferson County Place Names includes existing and abandoned town sites, settlements and other locations of historic interest. If a post office existed at a location, the dates it was opened and closed are provided. Between 1850 and 1920, the dates of operation of post offices provide a clue as to how long an area was settled. About 1909, Rural Free Delivery (RFD) was established, eliminating the need for small, rural post offices. Since 1920, the growth of the highway system has continuously reduced the need for smaller local post offices. For more information on Washington State place names, see Washington State Names.