Family History and Genealogy. Local. National. International.
---
Dues are $25 per year for an individual and $40 for a family (two people living at the same address).
Benefits of membership in JCGS include: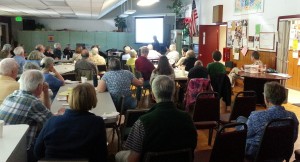 Free admission to the Research Center.
Free access to numerous subscription online databases at the Research Center.
Discounted fees for copies at the Research Center.
Participation in discussion groups, resource corners and other events.
The privilege to check-out books and other reference materials from our collection.
Participation in the 50/50 Book Purchase Program;  click here for more information and an order form.
Subscription to the JCGS Monthly E-Newsletter with meeting and event reminders, posting queries and genealogically-related news items. This service is reserved for JCGS members only.
Membership in the Jefferson County Genealogical Society fun! Join us.
---
Dues
Annual dues are for 12 months, based on the month you joined. There are two categories of membership.
Individual  — $25 a year.
Family (two people living at the same address) — $40 a year.
TO JOIN simply mail your dues check and completed Membership Application Form to: JCGS Membership, PO Box 627, Port Townsend WA 98368-0627. Or you can use the PayPal option, below.

TO RENEW you can use PayPal — scroll down — or you can send your renewal check to the same address listed above.
If you do not have a PayPal account, when you get to the PayPal page, simply click on "Pay with Debit or Credit Card". Fill in the blanks and hit the PAY button at the bottom of the page, and it's all taken care of.