To search the website for a  FIRST NAME or a SURNAME
(but not both at the same time), click on the spyglass in the upper right corner.
---
Genealogy: The Basics ::
The class is FULL.

Registrations are no longer being accepted.
---
2018 NOTE: JCGS will not renew its subscriptions to Fold3 (expires in May) or Newspaper Archives (expires in August). JCGS encourages members (and others) to obtain a KING COUNTY LIBRARY CARD to have free access to both these subscriptions, as well as many others, on your personal devices. The application can be completed and submitted on line, and a card will be mailed to you. HOWEVER, you will need to visit a King County library branch to activate the card.
---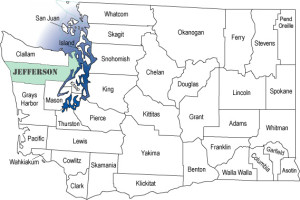 ---
Society Information
*JOIN JCGS* | | *RENEW YOUR JCGS MEMBERSHIP* | | *Calendar of Meetings & Events*
MONTHLY MEETINGS are held on the third Saturday of most months, beginning at 10:00, at the Tri-Area Community Center, in Chimacum (Map). Social time begins at 9:30.  January 20: Don't Forget About the I in Memoir, with Sheila Bender. See *Calendar of Meetings & Events* for details.
RESOURCE CORNERS are held on the fourth Saturday of most months, 9:30 to 11:00, at the Research Center. See *Calendar of Meetings & Events* for details.
January 27: Planning for a Research Trip, with Bev Brice.
JCGS members, be sure to check out the Discussion Groups.